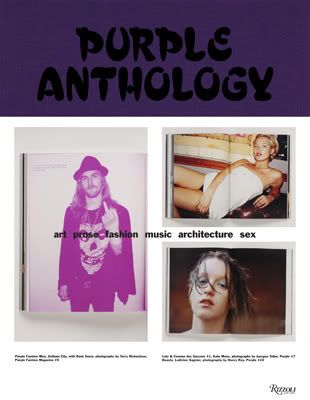 AM was just introducing you to PURPLE magazine a few posts down, but now I came across their anniversary book. The best of PURPLE for the past 15 years! The publisher is Rizzoli New York and you can get it for only $60.00 (totally worth it) (if you ask me).
ELLA
About this book:
When those in the magazine industry need inspiration, they look to Purple. It has influenced countless other magazines and spawned trends that have trickled down through all levels of culture. To celebrate its fifteenth anniversary, this volume brings together the best in fashion, art, and culture from Purple's illustrious history. Purple revolutionized fashion photography in the nineties by commissioning fine artists to shoot fashion editorials. What resulted was a raw, improvisational aesthetic, which continues to exert its power today. Many of our most promising artists contribute to Purple's pages, including Terry Richardson, Juergen Teller, Jack Pierson, Richard Prince, John Currin, and Vanessa Beecroft. Among the celebrity muses who appear regularly are Kim Gordon, Chloe Sevigny, Kate Moss, Catherine Deneuve, and Vincent Gallo. Along with images, the book also presents essays by such renowned writers as Glenn O'Brien, Gary Indiana, and Dave Hickey. These texts further the book's larger purpose: to chart the development of art and fashion during the past fifteen years. This is the ultimate deluxe collection for serious fashion, art, photography, graphic design, and magazine aficionados.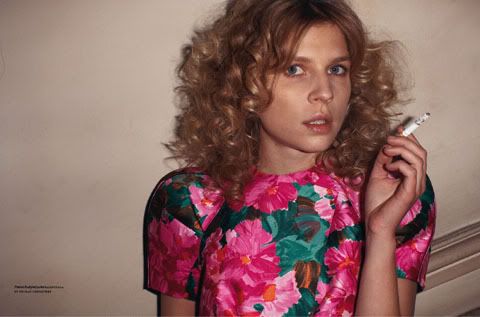 Clemence Poesy wearing Balenciaga, Purple Fashion #9
Photo by Terry Richardson.