Last thursday was the Chanel Resort show in Miami. And it was Oh!, so very Miami. The runway was set on a pool and a synchronized dance was performed at the end of the show. The girls from the U.S. Olympic Synchronized Swim Team wore the CHANEL initials on their swimming suits and some of them had Chanel lifesavers!
I loved the models hair, it was supposedly inspired by Brian Jones but... I like to believe it was more of an Elvira Hancock (Michelle Pfeiffer in Scarface) because that is more Miami.
The collection was a nice mix of glam and rock. But for me what really stole the show was THE "Miami Vice" gun shoes!! Here are some of my favorite looks: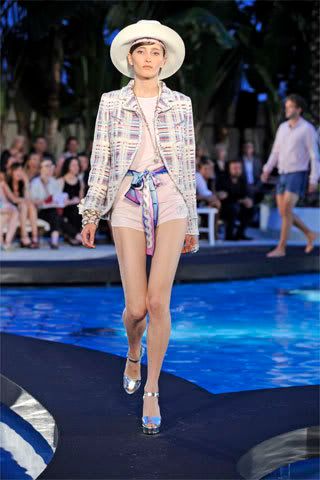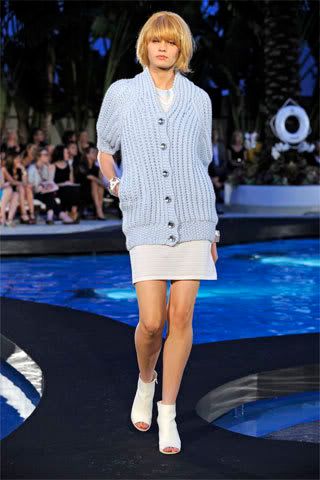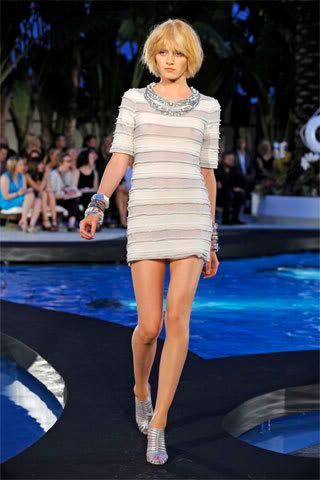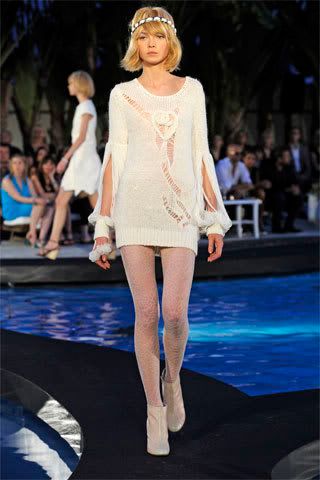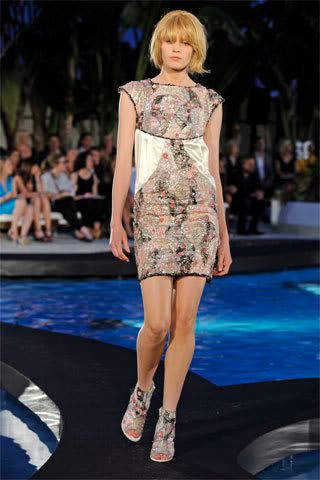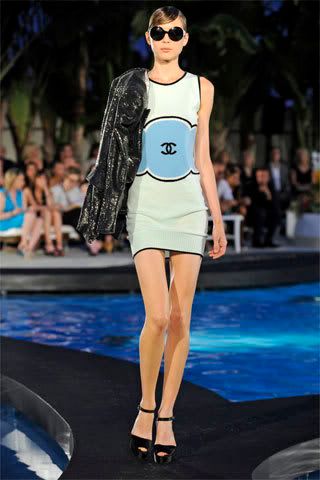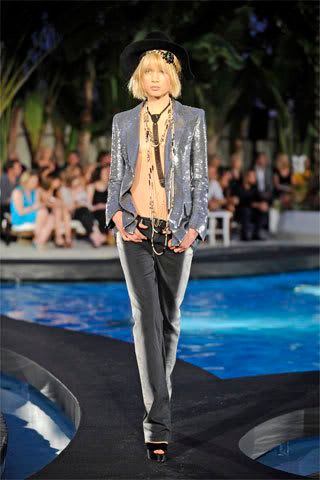 The Show.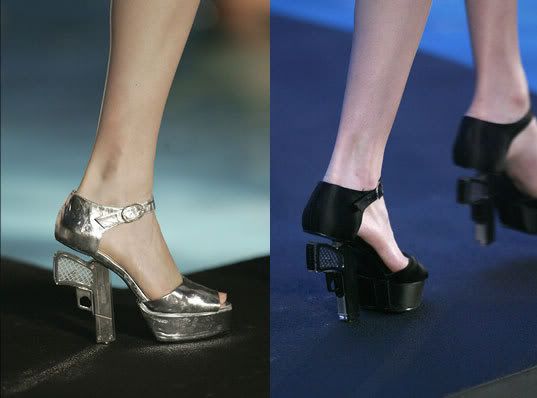 The killer "Miami Vice" shoes.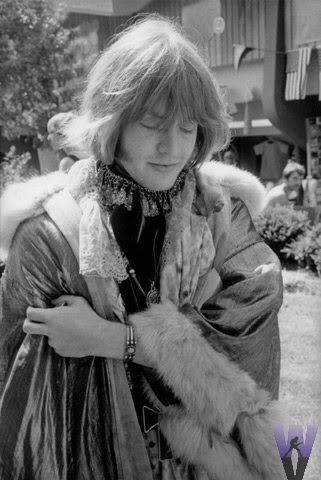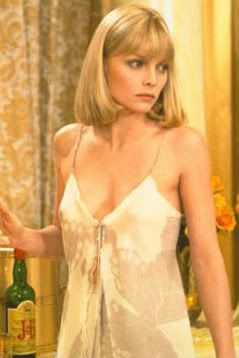 The inspiration. Brian Jones and Elvira Hancock.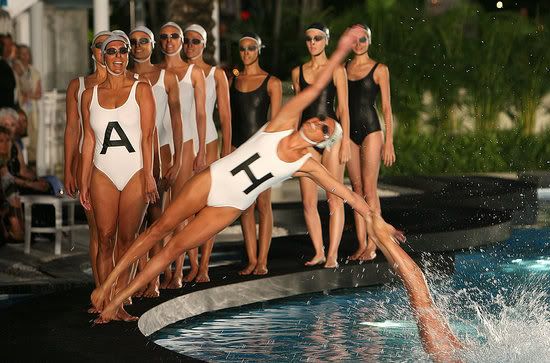 The End.
Bizarre Fact:
Brian Jones was found dead at the bottom of his pool in 1969.
Take the money and run… with your Chanel gun shoes!
ELLA